Advent Tea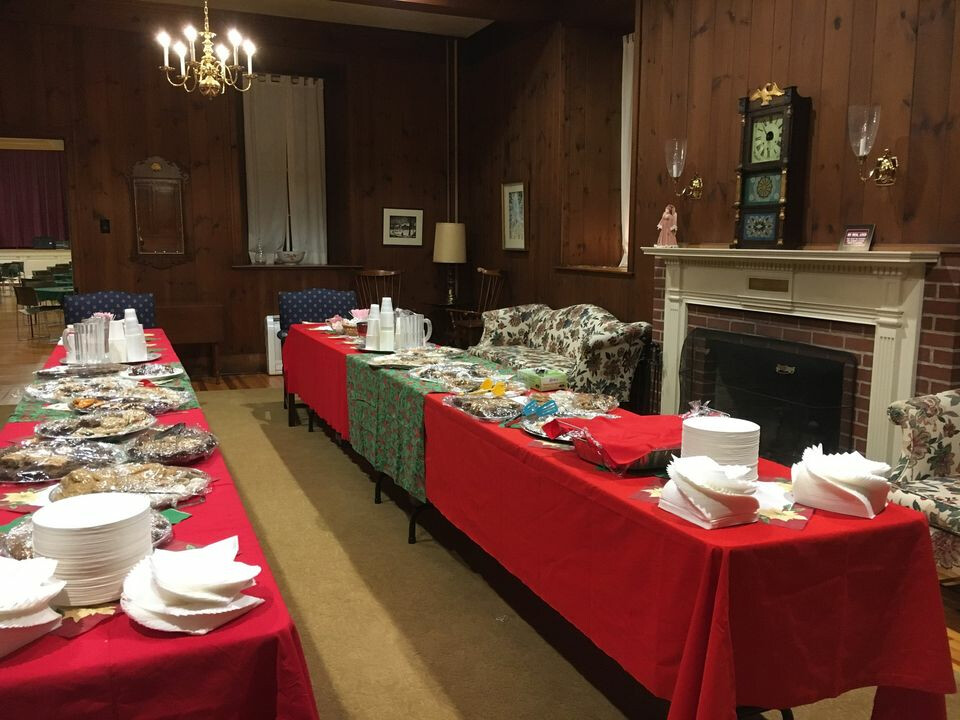 Warm and cold drinks, baked goods, Christmas music in a lovely historical setting. The Lititz Moravian Trombone Choir will be strolling Main Street, so enjoy beautiful Main Street (and Broad Street!) then come to Fellowship Hall on Main and Church Square to warm up and refresh.
FELLOWSHIP, MUSIC, SUGAR CAKE,
GREENS & ARRANGEMENTS,
ADVENT TREASURES, AND MORE
Tea with Live Music 1:00PM - 3:00PM
Vendors (Attic Treasures, Decorative Greens, Jewelry) Noon - 3:00
Putz Noon-3:00
Tea, coffee, and desserts will be served in our
beautifully decorated Fellowship Hall.
Sugar cake and gifts will be for sale, and the
Moravian Mission Gift Shop behind the Archives
Building will be open until 4:00 p.m.
Free event, but your donation covers costs and goes to local/global charities.