2023 Christmas Vigil Services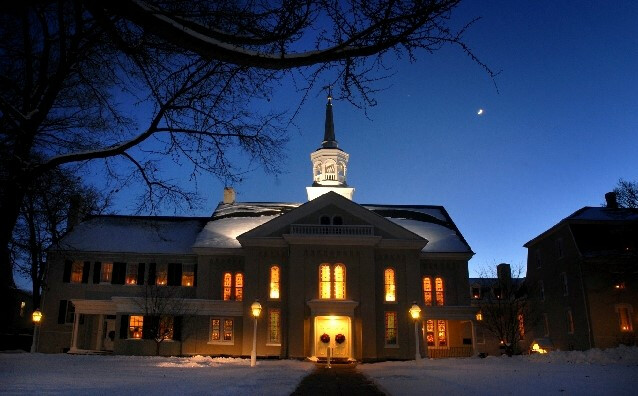 2023 Christmas Vigil Schedule
5:00 p.m. and 7:30 p.m. each of the following evenings:
Saturday, December 16
Saturday, December 23
Sunday, December 24
The prelude begins 30 minutes before each service. Doors open one hour before each service.
The 5:00 service on Sunday, December 24 will be livestreamed on Facebook, and on our website www.LititzMoravian.org. The recording of that service will be available on our website until January 2.
Christmas Vigil Ticket Information
Public Distribution of tickets will take place on:
Monday, December 4 from 6:30 to 8:00 p.m. in Fellowship Hall (in the building next to the
church).
Members of the Congregation received their instruction packets. Please return your ticket
requests to the church office by Friday, November 17. Member's tickets will be distributed
following both services on Sunday November 26, and Sunday December 3..
Non-members: Pick up tickets at the public distribution (see above) if possible. If you are not
able to attend the public distribution, you may request tickets by mail (LMC, 8 Church Square,
Lititz, PA 17543). Include in your request:
DEADLINE FOR NON-MEMBER REQUEST: Postmarked by Friday, November 17
1st & 2nd choices for dates and times
Include your contact information (name & phone #)
Pre-stamped self-addressed envelope
If you miss the deadline, go to Public Distribution on December 4 (see above)
Any requests received after Friday, November 17 will be held until after public
distribution before they are filled with any remaining tickets (if there are any)
Due to the limited seating capacity of the Sanctuary, the Board of Elders asks that requests be
submitted only for those who are absolutely certain to use them. The selection of an acceptable
second choice is definitely essential for the Board of Elders to make a fair distribution. If you
cannot attend for any reason, please return your cards to the Church office for redistribution to
bless another.
There is no charge for these tickets—admission is free.