Moravian Mission Gift Shop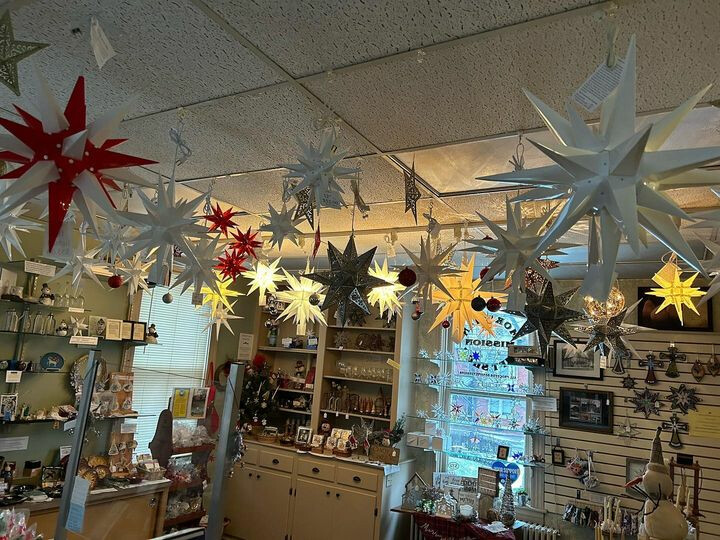 Spring is quickly approaching, and our Moravian Mission Gift Shop is open Fridays and Saturdays 10
am to 4 pm beginning on March 3rd. Our volunteer team is ready and looking forward to
helping you find beautiful, hand-crafted gift items. We hope you will stop in soon and often this year
to see what we have to offer in addition to STARS! Our watchword for 2023 is: The fruit of the Spirit is
love, joy, peace, patience, kindness, generosity, faithfulness, gentleness, and self-control. Galations
5:22, 23. This verse speaks about our faithful volunteers being joyful, kind, gentle, and patient
with our shoppers, both friends and strangers. It also speaks to the shop itself being able to be
generous and joyful with its donations each year! We will be sharing our 2022 love gifts soon, and
will be excited to share that news with you when the disbursements have been made. As always, we
appreciate the support you have shown the gift shop. You have made our donations possible by
purchasing our items, telling others about the shop, and following and sharing us on social media.
Thank you from all of our volunteers! A big thank you goes out from the MMGS team TO
all of our volunteers over the past years, and some new ones willing to come on board in the coming
weeks.