Sacristan Update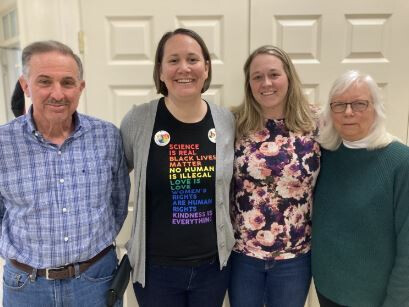 Sacristan Update:
The Personnel Committee is pleased to announce that Don
Stoner has accepted the position of Head Male Sacristan!
Don has served as an Assistant Sacristan since 2006. He
will serve alongside Amy Sue Bomberger and Becky
Turnbull, Co-Head Female Sacristans, who accepted their
positions last October, and Ginny Journey, who faithfully
continues her service as Lovefeast Preparation
Coordinator. Our heartfelt thanks go out to Don, Amy Sue,
Becky, and Ginny for their dedication to Lititz Moravian
Congregation.